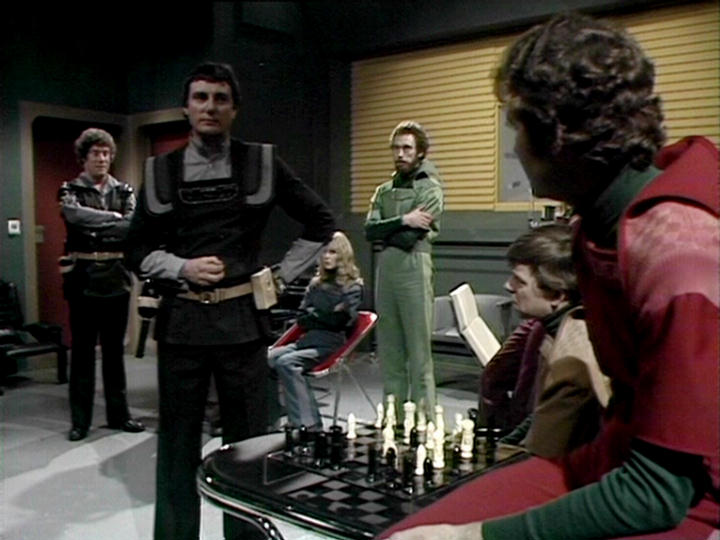 #
INT: COCKPIT OF A SHIP THAT LOOKS STRANGELY SIMILAR TO THE ONE FROM 'SPACEFALL',  NO SIGN OF MAIN CAST.
The pilot or navigator fills in what he thinks is an insurance form while waiting for the cockpit door to open and the camerawoman to walk in.
'Pre-existing conditions? Assumption of risk? Foam allergies?'
He reads it again, confused. Then reads the title of the form and looks even more confused.
'Was this handwritten?' he asks the lighting guy.
The lighting guy shrugs.
Terry Nation emerges from behind a nearby console and grabs the form out of the pilot's hand.
'Hey, I'm not done yet…'
'Wrong form.'
'But you gave it to me…'
'My mistake.'
The director shouts at Terry Nation to get out of the shot, so he ducks behind the console.
The scene keeps rolling, the door opens, the pilot turns to the camerawoman, supresses the urge to say 'know how to turn that on luv?' and instead says, 'I'm glad you're here, I could use the company.' Continue reading →