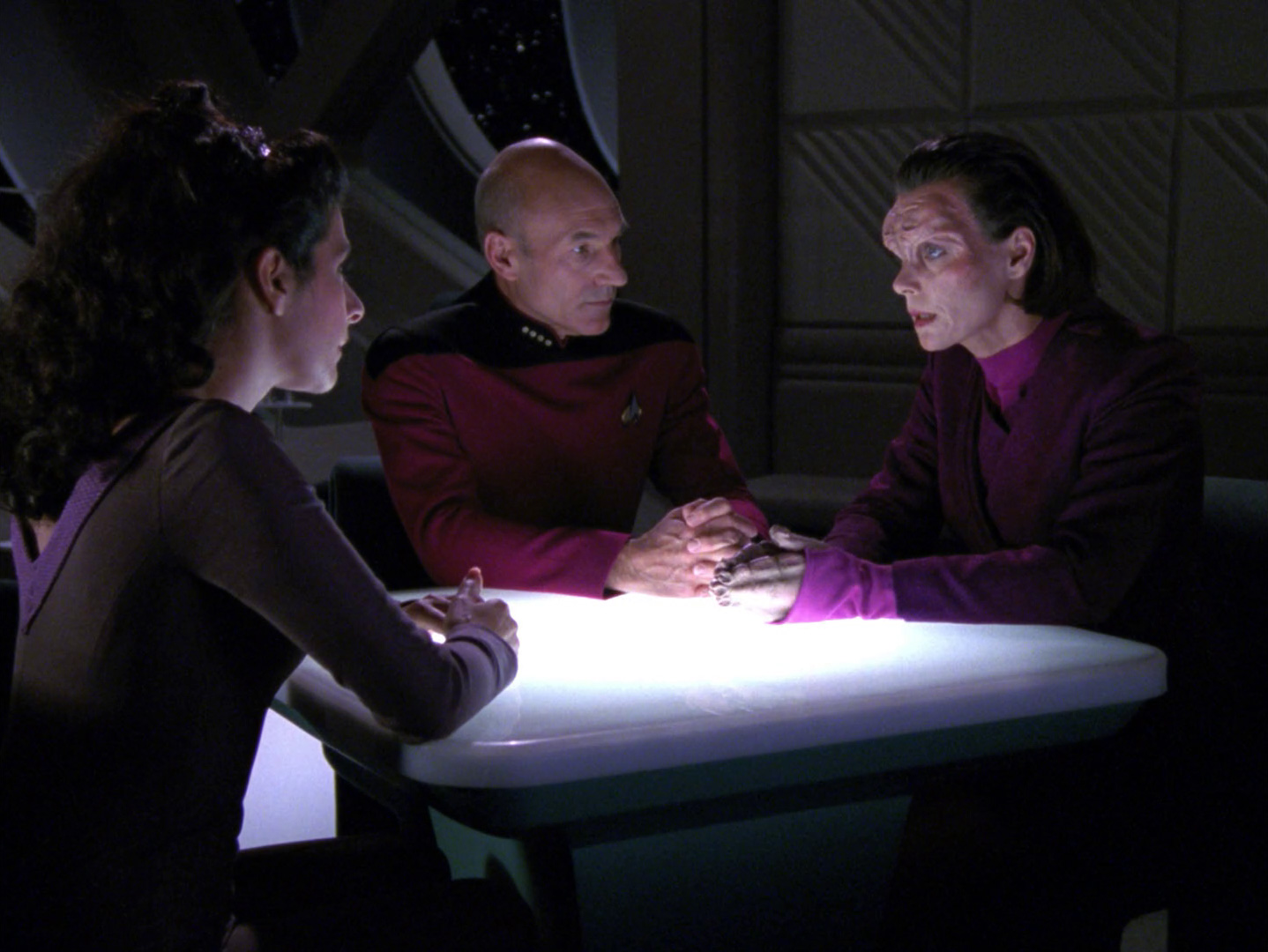 #
I was watching the TNG episode 'First Contact' for the seventeenth time yesterday and after replaying the final scene a few times, I felt curious enough to check on the progress of Malkorian Scientist Mirasta Yale in the Trek verse.
First port of call was Memory alpha, which is basically the Trek bible [far as I know].
Her name was listed in the episode profile, but it wasn't hyperlinked to anything, and there were no references at the bottom to other work she was in.
Strange.
After looking around a bit, I found another Trek site which seemed to have a database of all the Trek novels and shows. Again, it had references to her, but it also didn't mention what happened to her after the episode.
Then I checked the forums, where people just speculated as to what she ended up doing. No one knew for sure though. I think one guy said that there was a reference to a Malkorian Scientist in one of the novels and assumed that was her as she was the only Malkorian off her planet. Another said that she married the blue alien from Ten Forward as she looked impressed when she walked in and saw him…
It's possible, but she also seemed impressed by Data. And it's not clear if she really believed in marriage, or close family relationships, as she left her planet without hesitation. Now I think about it, how did the Chancellor explain her sudden disappearance? A job for Krola perhaps?
Back to post-episode stuff: what did happen to her?
Or:
What reasonably could've happened to her? Continue reading →