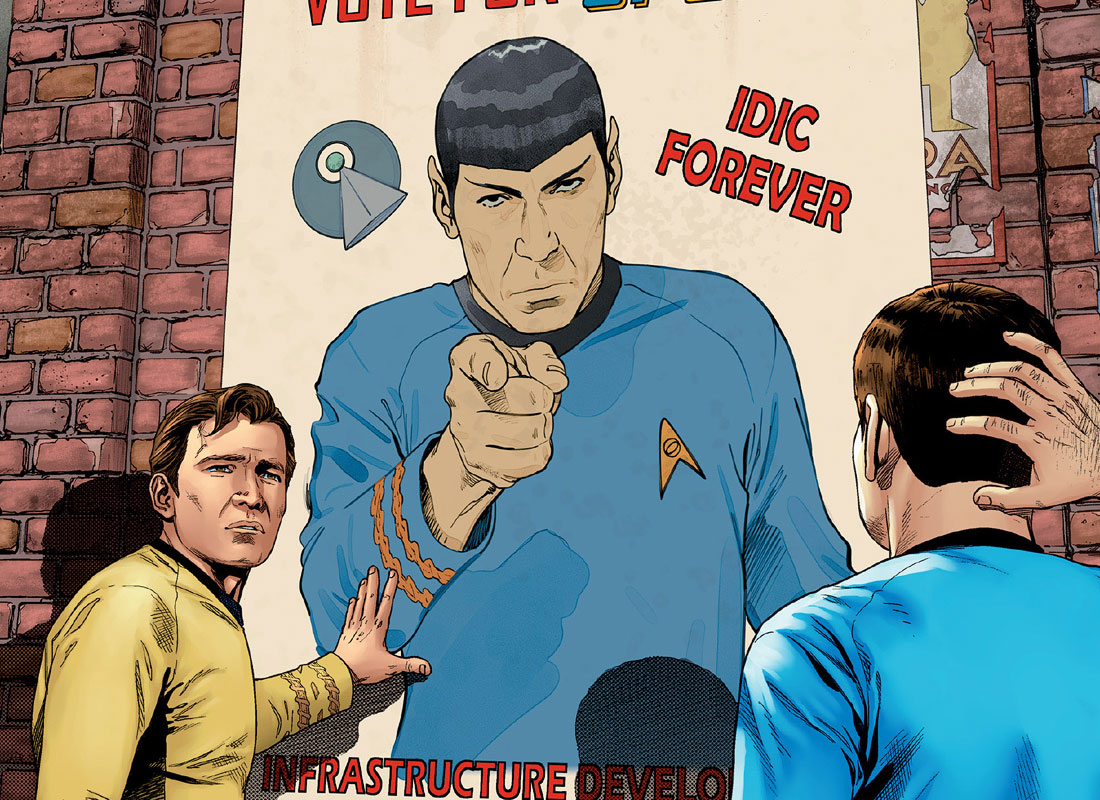 #
Note: this is the first of three parts. Next up will be the character bios and then the episode bible…
Image taken from a Trek comic, not sure which
#
The greatest threat to the Federation is not an opposing culture like the Borg, Klingons, Romulans etc.
It's death by homogeny and blandness and everyone being almost exactly the same and standing around starships without any dialogue while the main cast talk about plasma manifolds and dilithium sex dolls and…
It's a similar culture, exaggerated.
It's an alien race that gives a shit about other races and is willing to interfere, no matter what stage of development they're at.
It's an enemy/friend that also believes the first rule of the Prime Directive is wrong.
What do these new aliens actually believe?
They believe that any race, no matter how primitive, should be contacted and assisted. They believe in education and improvement. They believe a species should not have to suffer war after war for centuries before enlightenment and Space travel.
They believe alien girls living on volcano planets should not be left to die or talked about like objects in Picard's living room.
Basically: Any species is ready for the stars. It's just a matter of education.
Their approach: Aggressively socialist [similar to Chavez or Cuba – they're clearly a bit nuts, and stubborn, but they're also moralistic towards the poor]
The dilemma for the Federation: Should they try and stop them?
# 
So when is the series set?
The concept is adaptable, so it could be either:
i] 10-20 years after the Dominion War – The Federation, the Klingons and most of the Alpha Quadrant are a mess – the only ones who aren't completely depleted are the Ferengi and the Romulans [it turns out they didn't commit as much of their military to the war as they claimed, added to the fact that they were in the war for a shorter length of time]. The Federation is looking for new members/resources and explores a new area of Space where the new aliens have already set up a mini-alliance of 4-5 systems. Continue reading →