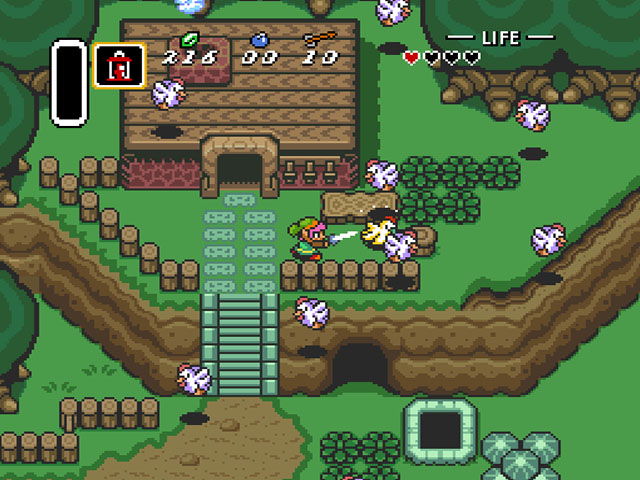 ***
Hate my life, hate my life, fucking village, fucking villagers, fucking village square, fucking castle, fucking king, I hate it, hate it, hate my life, fuck you mum, fuck you
'Dad?'
I wake up, pixeled vision, and see the woodchopper packing his stuff and heading out to the castle.
'Wait up, I wanna come too.'
'Cannot.'
'But I wanna.'
'Back to bed. It's not your story.'
'The hell it isn't,' mumbles Link, getting back under the blanket long enough for the front and only door to close and his dad to get out of earshot.
Five seconds in all.
'I've got your back, pa,' Link shouts, throwing off the duvet and quickly putting on his Lincoln green costume. Before leaving, he grabs the wooden sword too, just in case dad's staging a coup.
***
Outside the castle, it's dark and thunderous and polystyrene like a star trek set. Luckily there are only four guards and they have no peripheral vision so, after slashing leaves off a few bushes, Link slips through a hole in the wall and into the castle. There's no one about so he wanders around a bit until a street performer appears, throws some cheap smoke and warns Link that he will take over the whole kingdom unless three items are found and connected and, even then, it won't be over cos he's got the dark world concept up his sleeve.
'Do what?'
'You've got as long as you need though. No rush.' Continue reading →